Sleep Solutions in Holly Springs and Angier, NC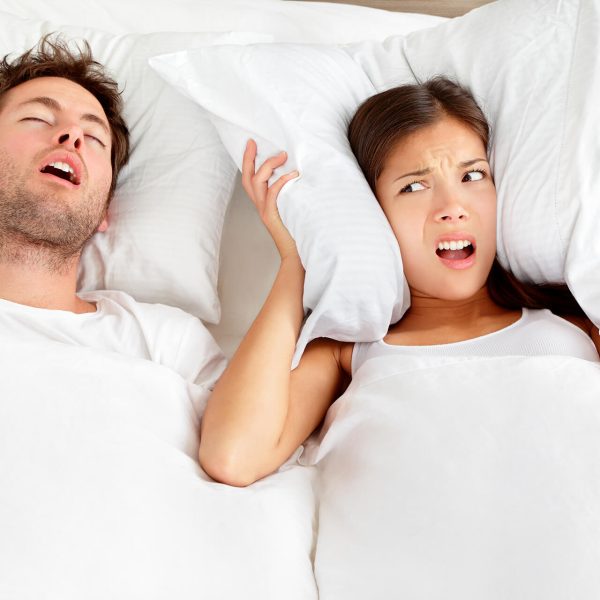 Are you suffering from a sleep related breathing problem like snoring or sleep apnea?
Signature Family Dentistry is pleased to be able to help patients seeking relief from sleep related breathing problems including snoring and sleep apnea. Uncomfortable and cumbersome CPAP machines are no longer the only option. There are other sleep solutions that can help!
Our practice specializes in fitting patients with a custom fabricated oral appliance to manage sleep apnea. The appliance works by holding your mandible (lower jaw) in a precise open and forward position and by doing so all the soft tissues in your throat and neck are no longer able to collapse and cause the nighttime choking and suffocating episodes. The appliance will be made to be a custom fit for your teeth and will fit much like a sports mouth guard. Oral appliances are a very comfortable and easy to use sleep solutions for managing sleep apnea and snoring. They can also be an excellent alternative to CPAP therapy for patients who find sleeping with a machine difficult. In 2015, the American Academy of Sleep Medicine issued updated practice parameters recommending the use of custom fabricated oral appliances made by specially trained dentists for patients with snoring and sleep apnea who prefer the mouthpiece over CPAP or who have tried CPAP and are unable to continue daily use.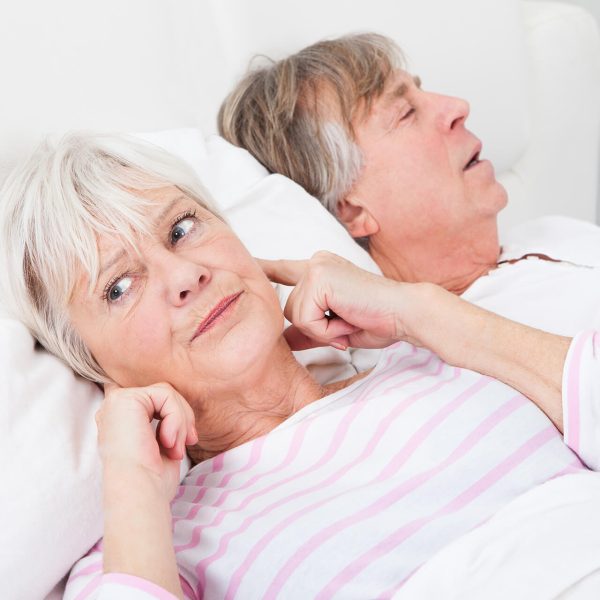 We often see patients that are struggling with sleep apnea or other sleep related problems. Sleep apnea is when your body is essentially choking on itself and causing repeated episodes of partial or complete suffocation sometimes lasting a minute or more.  This can cause a variety of health complications including increased risk of stroke, heart attack and even death. The cause of this collapse in the airway is usually due to the soft tissues in the mouth, tongue or throat closing down and blocking airflow during sleep. The first sign of this is usually snoring which happens when you are attempting to breathe through a narrow airway. If left untreated snoring often escalates to full OSA where the narrow airway is now completely blocked. Nearly 1 in 4 adults over 30 are unknowingly suffering from at least mild sleep apnea.
If you are experiencing the following symptoms, you may be suffering from sleep apnea:
Snoring loudly (louder than a person talking or loud enough to be heard through closed doors)?
Chronic fatigue. Do you often feel tired or sleepy throughout the day?
Has your spouse or partner ever observed you stop or pause breathing in your sleep?
Are you being treated for high blood pressure?
Are you overweight or obese?
Are you over 50 years old?
Is your neck circumference greater than 16 inches?
Are you male?
Contact us today to schedule a consultation to see if you are a candidate for a comfortable and easy to use oral device. 
The Proof is in Our Patients
Today I went into this office that we have been to for almost 10 years and was again pleasantly surprised. I had chipped my front tooth, and needed it bonded. It looks as if it never happened, thanks to Dr Bell's great patience and perfectionism. Thanks for being a great office with fair pricing. Harder and harder to find these days. Love all of the dentists in this practice. Top Notch.
Signature Family Dentistry is a well-oiled machine. The staff was pleasant to interact with and professional. Dr. Franklin is a cut-above-the-rest comprehensive problem solver who treats you like family in a state-of-the-art facility. I highly recommend this dentist.
I went for my first visit with SFD today and being an older adult with lots of dental work I was slightly on edge starting with a new dental practice! My experience was so comfortable with their professional staff that I knew immediately that I had made a great choice! This team is efficient and thorough from the pre-visit form completion, through taking history, xrays, doing my cleaning, and the dentist's examination. The office was beautiful and their equipment seemed like the latest tech available. I highly recommend this practice not only for older adults but what seems to be set up for patients of all ages!
I'm new to the area and was looking for a new dentist. After researching local dentists I chose to try Signature Family Dentistry and I'm glad I did! They checked all my boxes. They are friendly, thorough, and take the time to explain everything they do and what they see. So far I've only been for my first visit and cleaning but I feel confident that if I need any dental work they will be very efficient and thorough, keep me informed and do a great job!
Everyone I've interacted with at the Angier location is kind, knowledgeable, and takes care with everything they do. I admit to avoiding the dentist for too long because of fear and anxiety, but Dr. Franklin's bedside manner is wonderful; she explains everything clearly and speaks to you like you're an adult capable of understanding (unlike many doctors I've encountered). I'm happy to have discovered this gem right here in Angier.
Dr. Bell and her staff were wonderful. They were patient with me, also I was very concerned about losing a front tooth. She explained the options to me and assured me that I wouldn't lose the tooth. They smoothed over the chipped place and I am considering the options she explained. I was very satisfied with my visit. They are always kind, friendly and professional. I never enjoyed dentist appointment before going to Signature Dentist .
At Signature Family Dentistry, we always give our patients a warm welcome to our Holly Springs and Angier, NC offices! We're happy to serve all the dental needs of you and your family in our state-of-the-art dental practice.