Invisalign® in Holly Springs and Angier, NC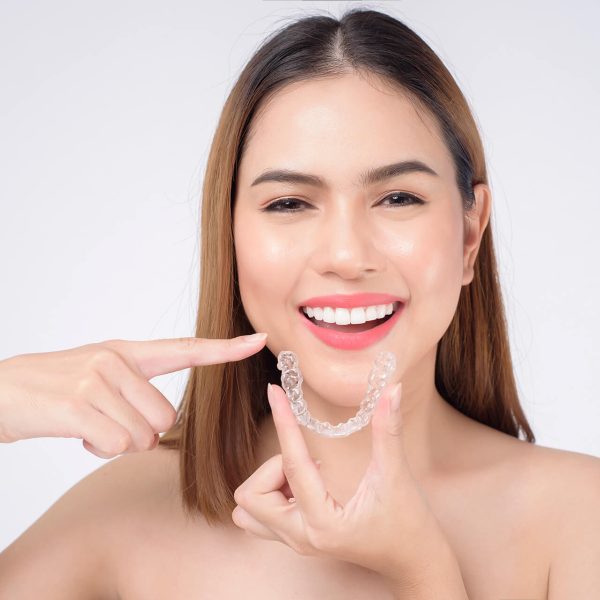 Invisalign ® clear braces are available in Holly Springs and Angier, NC!
Did you know that Invisalign ® is available at Signature Family Dentistry? Dr. Bell and Dr. Franklin are certified Invisalign ® Preferred Providers. You can make an appointment with either doctor today to get a free consultation and find out if Invisalign® is right for you!
Invisalign ® can treat a broad range of dental issues, not to mention give you the confidence of a straighter, brighter smile! The best part is, no brackets are required like they are with traditional braces. Invisalign ® aligner trays are clear. They are easy to pop in and out, so they easily compliment a wide range of lifestyles at any age!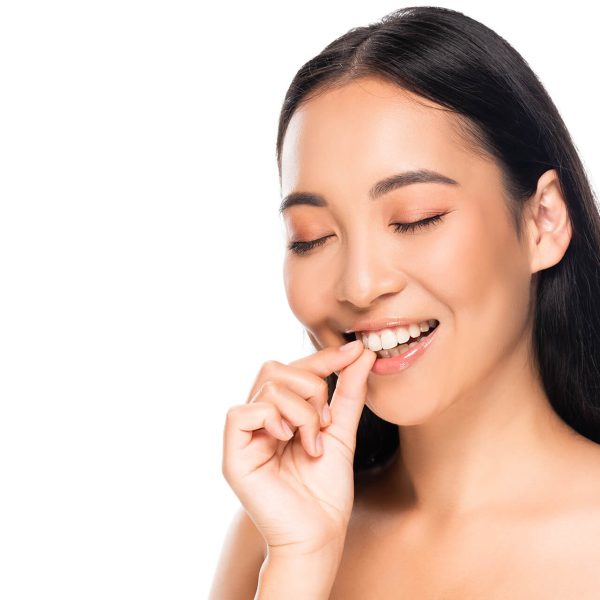 Frequently asked questions
Consider what it would be like to straighten your teeth, correct a bite problem, or other issues without the need for metal brackets.  Using a series of clear, comfortable aligners that fit securely on your teeth, Invisalign ® gradually moves teeth into position.  There is often minimal discomfort and they can be worn discretely throughout the day, no matter what you are doing.  You only need to take them out to eat or if you're having something other than water to drink.
Each case is different.  Many treatment plans can be accomplished in a matter of months, while more complex cases can take longer.  Dr. Bell or Dr. Franklin will be able to provide you with a better estimate after your consultation.
If Invisalign ® is a good fit for you, computer imaging technology will be used to provide you with a realistic view of what your teeth will look like from start to finish and just how long getting you to that perfect smile will take!
You can expect to wear each set of aligners for approximately 2 weeks at a time and your doctor will schedule periodic visits with you to review your progress and make any necessary adjustments before you move to the next round of aligner trays.
Again, each case is different.  The cost will depend on the length of your case and prescribed course of treatment.  You will be given a full estimate before you begin, so there will never be any surprise costs.
The Proof is in Our Patients
Today I went into this office that we have been to for almost 10 years and was again pleasantly surprised. I had chipped my front tooth, and needed it bonded. It looks as if it never happened, thanks to Dr Bell's great patience and perfectionism. Thanks for being a great office with fair pricing. Harder and harder to find these days. Love all of the dentists in this practice. Top Notch.
Signature Family Dentistry is a well-oiled machine. The staff was pleasant to interact with and professional. Dr. Franklin is a cut-above-the-rest comprehensive problem solver who treats you like family in a state-of-the-art facility. I highly recommend this dentist.
I went for my first visit with SFD today and being an older adult with lots of dental work I was slightly on edge starting with a new dental practice! My experience was so comfortable with their professional staff that I knew immediately that I had made a great choice! This team is efficient and thorough from the pre-visit form completion, through taking history, xrays, doing my cleaning, and the dentist's examination. The office was beautiful and their equipment seemed like the latest tech available. I highly recommend this practice not only for older adults but what seems to be set up for patients of all ages!
I'm new to the area and was looking for a new dentist. After researching local dentists I chose to try Signature Family Dentistry and I'm glad I did! They checked all my boxes. They are friendly, thorough, and take the time to explain everything they do and what they see. So far I've only been for my first visit and cleaning but I feel confident that if I need any dental work they will be very efficient and thorough, keep me informed and do a great job!
Everyone I've interacted with at the Angier location is kind, knowledgeable, and takes care with everything they do. I admit to avoiding the dentist for too long because of fear and anxiety, but Dr. Franklin's bedside manner is wonderful; she explains everything clearly and speaks to you like you're an adult capable of understanding (unlike many doctors I've encountered). I'm happy to have discovered this gem right here in Angier.
Dr. Bell and her staff were wonderful. They were patient with me, also I was very concerned about losing a front tooth. She explained the options to me and assured me that I wouldn't lose the tooth. They smoothed over the chipped place and I am considering the options she explained. I was very satisfied with my visit. They are always kind, friendly and professional. I never enjoyed dentist appointment before going to Signature Dentist .
At Signature Family Dentistry, we always give our patients a warm welcome to our Holly Springs and Angier, NC offices! We're happy to serve all the dental needs of you and your family in our state-of-the-art dental practice.